St. Valentine's Day. Yes, we all know that, but fear not. I am not doing a post on the well known holiday. Do I seem the sort to be doing hearts-and-roses posts? No, no. I am presenting the following list of disparate observances also held upon this estimable date:
- Ferris Wheel Day: Today is the 154th birthday of George Ferris, the inventor of the famous fairground ride - which, incidentally, is not news to anyone who has observed today's Google Doodle. Since I had planned on mentioning this before Google stole my thunder, I am going ahead as planned, and those of you who missed the Doodle now have a brand new bit of trivia to share with your family, friends and co-workers. You're welcome.

image from gifbites.com
 -
Pet Theft Awareness Day
: Yes, that really is an
official observance.
I do not know who thought Valentine's Day a perfect match for this day. If you are lucky enough to have a One True Love with whom to share the day, I can think of few things that would kill the romantic atmosphere quicker than having someone ask you if you were aware of pet theft and send you to the website provided in the link above. And if you are
not
lucky enough to have a One True Love, and this lack rankles a bit, there is nothing like learning all about pet theft to complete your feeling of loss.

-
World Congenital Heart Defect Awareness Day:
In case Pet Theft Awareness Day was not enough to cause February 14th to be a day of depression, it is also a day on which to contemplate heart defects. I suppose there is an ironic logic to it, but still, it sort of takes the fun out of champagne and chocolate, doesn't it?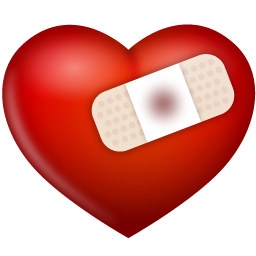 image from iconbug.com

 - League of Women Voters Day: Just because. I cannot think of any reason at all for such a thing to be celebrated today. I consider voting to be an arduous duty at the best of times, so I cannot imagine being part of a league of voters of any sort, unless it was reluctant voters. Still, if chocolate, Ferris wheels, stolen pets, and bad hearts aren't your thing, it is good to know there is another way to spend the day:
- Library Lovers' Day: Hurrah! Finally, a celebration for me! If it were not already Lent, I would have chocolate and champagne and read a good book to mark this auspicious occasion. Since the penitential season is on us, however, I shall just make do with a good book, taken from my personal library, and I shall love it.

image from danielmatsui.com